​​Computers . Networks . Consultations
Technical support the way it should be... not what you're used to.
Vinocom is a full-service technology company based out of Newton Falls, Ohio. We have a solid understanding of the businesses and folks of the Mahoning Valley, and are proud supporters of our local area businesses.
We offer commonsense technology solutions that are both economical and practical. We understand that you pay good money for your technology and simply want the most out of it without spending a fortune on support.

Having come from a lineage of small business owners and e
ntrepreneurs
, we understand and are committed to your technology needs. Wherever you are, we offer superior, on-site technology services, with honor and integrity.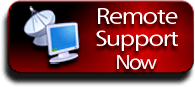 Remote Support Right Now
If one of our support staff has instructed you to come here for a remote support session, click here, or the big red button above!
All important things have a big red button!
Contact us
Address
Vinocom, Inc.
​5011 Pritchard Ohltown Road
​Newton Falls, OH 44444
Phone
(330) 307-2354
Hours
Mon-Fri: 8:00 - 5:00p